The new Tinyboy 2 3D printer is designed for learning. To encourage the learners not just to consume, but to become Makers. Tinyboy can be assembled by students using a few simple tools. Students can operate and maintain their own machines by themselves, so they can understand the Maker culture through making.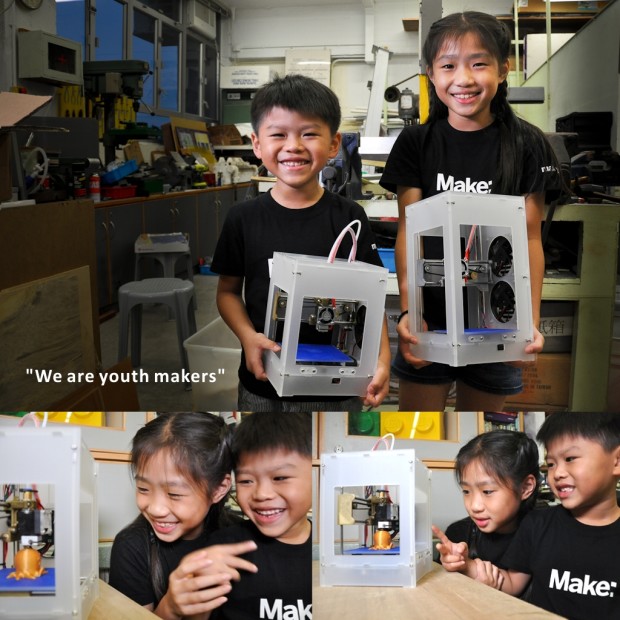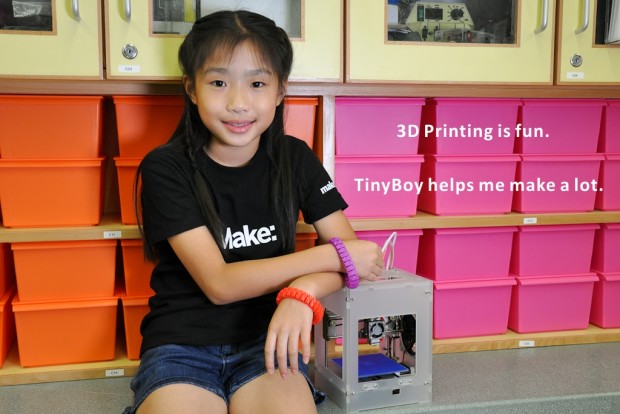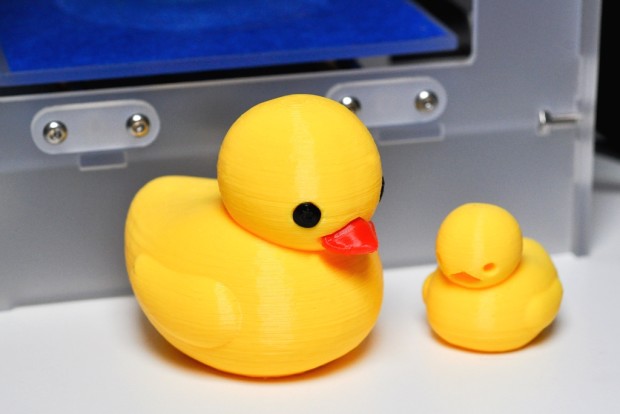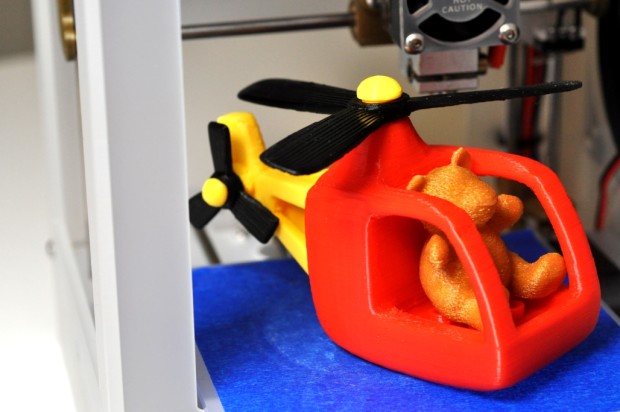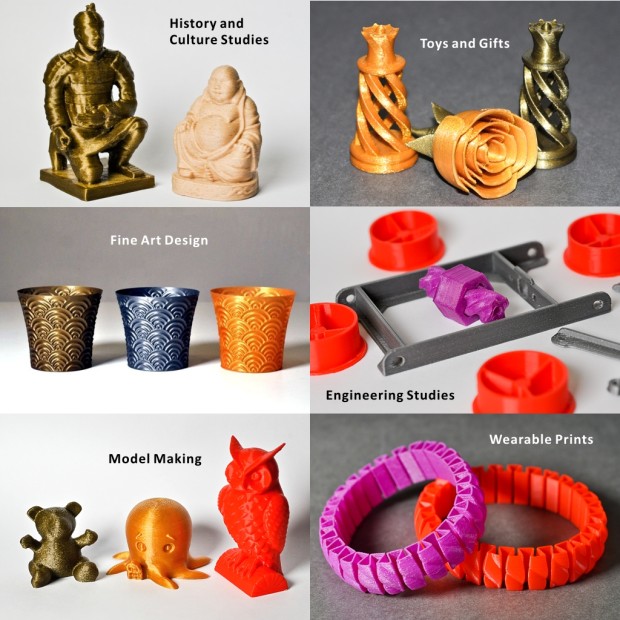 3D printers are relevant to a number of subjects, not limited to:
3D design, 3D applications, e.g. reproducing ancient artifact for history lessons
Tinyboy 3D Printer and the technologies that drive it, e.g. Arduino, 3 Axes Robotic Control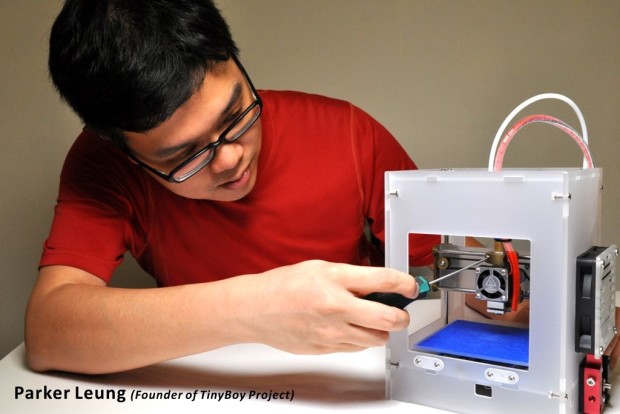 Meet Mr. Parker Leung, the high school teacher who designed the Tinyboy 3D printer. He is very passionate about introducing 3D printing technology into the curriculum. A 3D printer usually takes 20~30 minutes to print a small object. Without TinyBoy, a teacher wanting to encourage students to print their designs into reality, would require excessive amount to be invested in multiple conventional 3D printers, not to mention the space required to house these machines.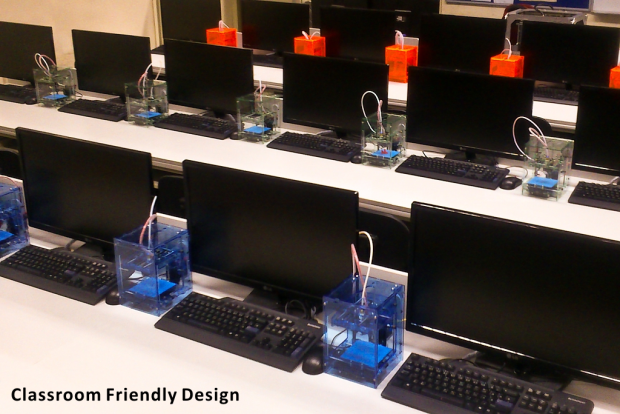 Mr. Leung decided to solve this problem by designing the Tinyboy: a 3D printer that is low cost and small. A school may purchase or build multiple Tinyboys for a classroom so that more students can enjoy the creative process. On the other hand, with a reasonable printing area, students can create a variety of models and small toys which they would enjoy.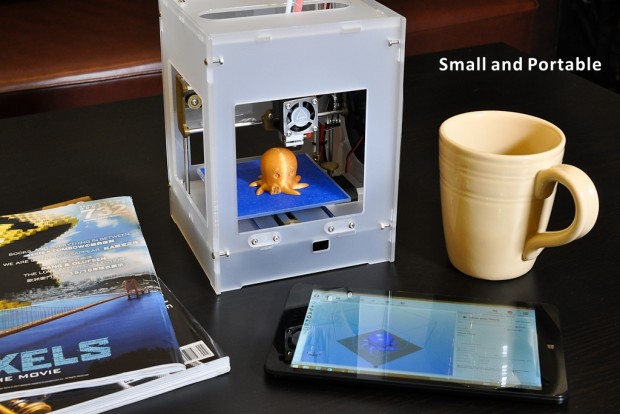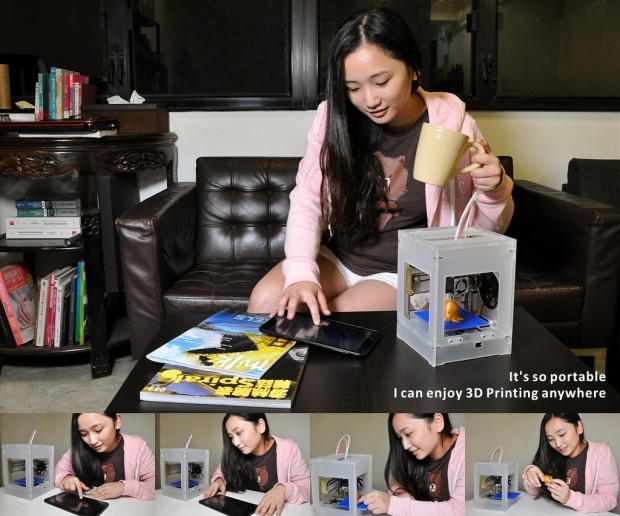 By being small, Tinyboy 3D printer is also ultra-portable and suitable for using outside the classroom. Together with a portable device running Windows and 12V power supply, Tinyboy can  print everywhere.
What's New?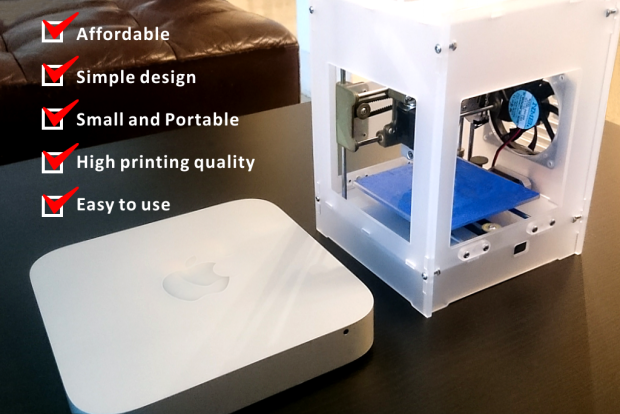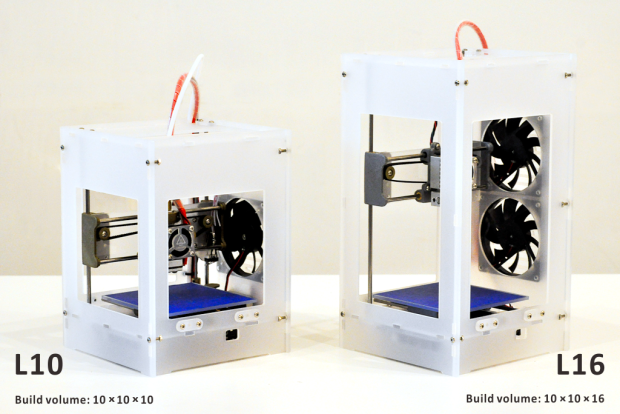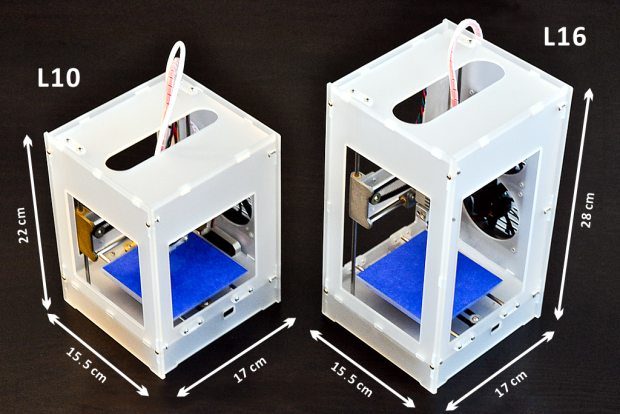 TinyBoy 2 comes in two different sizes, which allows the users to select portability and build volume to suit their needs.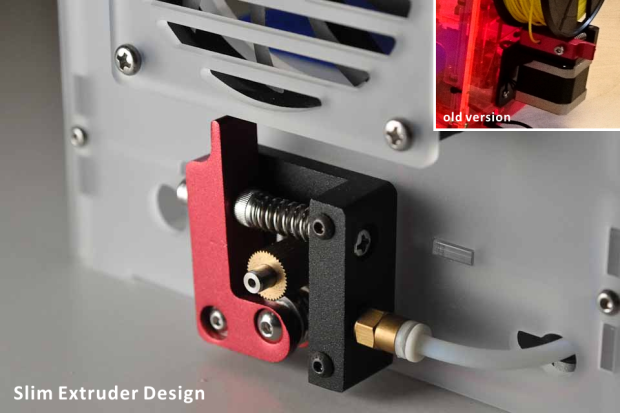 Built-in extruder design makes TinyBoy 2 much slimmer and saves your desktop space.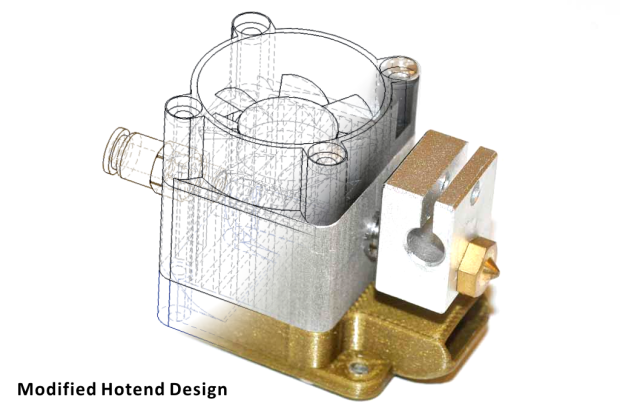 The default kit set comes with our special modified hotend, which gives better and reliable printings.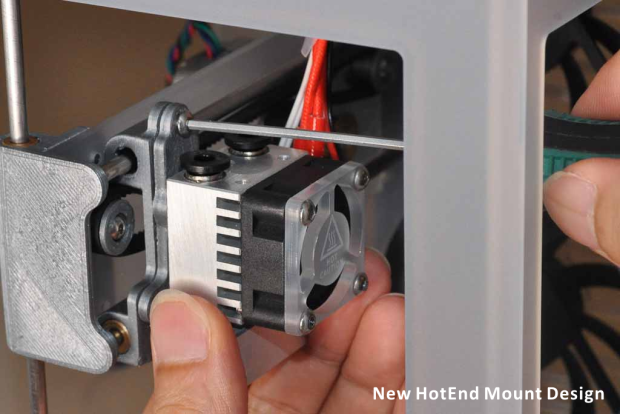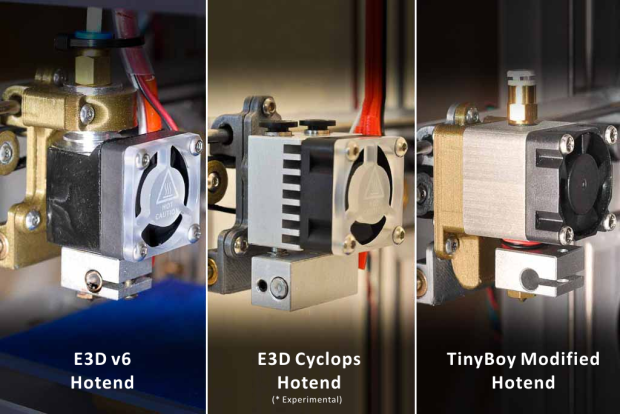 The new hotend mount allows users to replace or exchange different hotends much easier.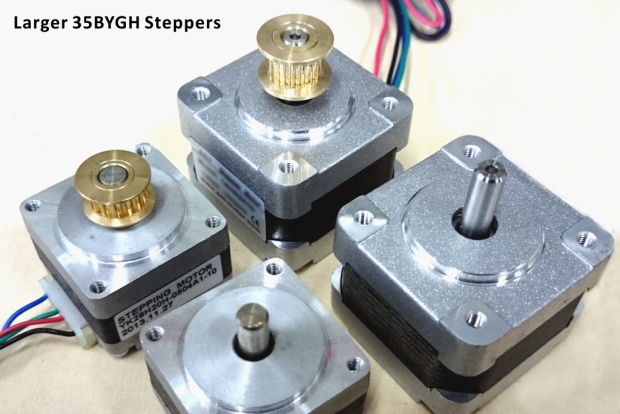 TinyBoy 2 uses 35BYGH steppers, which are larger than the previous TinyBoy, increasing the printing speed and reliability.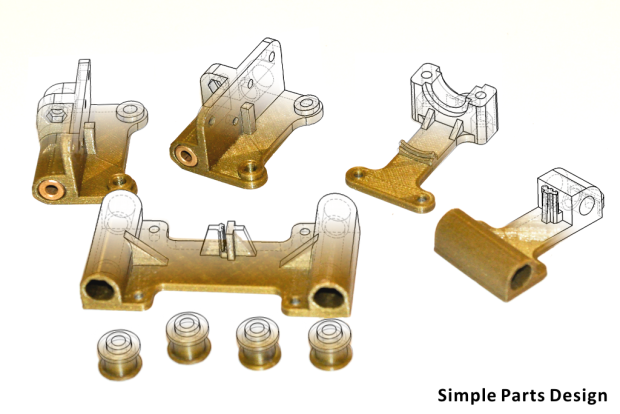 Some of the important plastic parts from our kit will be manufactured using injection molding. The design is going to be opened and you can replicate an extra printer by yourself printing the injection molding parts.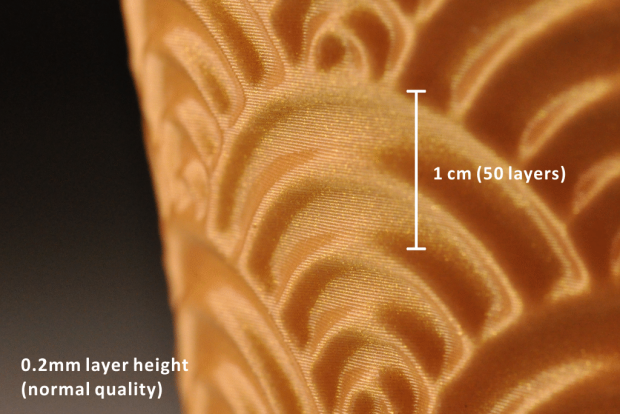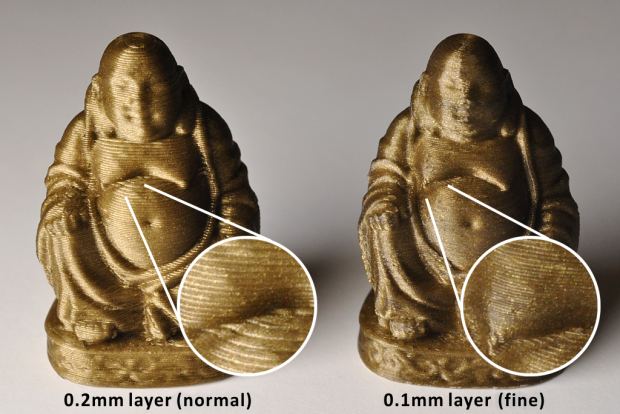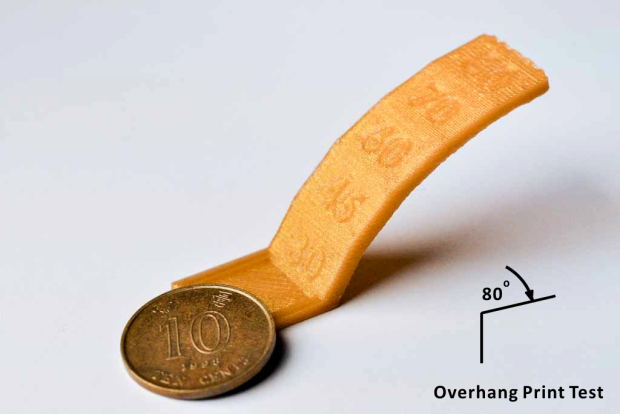 Achieving ever-improving quality is our goal. With our effort, high quality printings with a simple design printer is possible.
Short Version
Full Version
Technical Specifications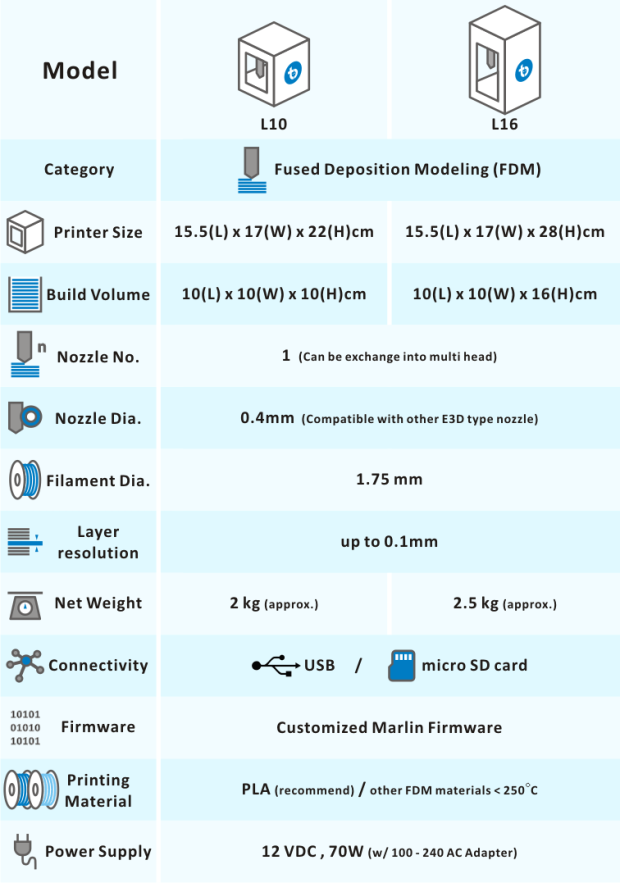 L10
Size: 15.5cm(W) x 17cm(D) x 22cm(H) (excl. filament holder)
Printed size : 10cm x 10cm x 10cm
Nozzle No: 1
Nozzla Diameter: 0.4mm
Filament Diameter: 1.75mm
Filament Material: PLA (Recommended) / other filament < 250'C
Power: DC 12V, 6A
L16
Size: 15.5cm(W) x 17cm(D) x 28cm(H) (excl. filament holder)
Printed size : 10cm x 10cm x 16cm
Nozzle No: 1
Nozzla Diameter: 0.4mm
Filament Diameter: 1.75mm
Filament Material: PLA (Recommended) / other filament < 250'C
Power: DC 12V, 6A
It's Open!!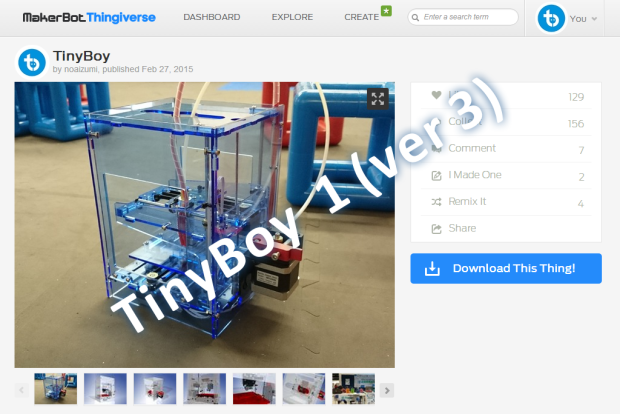 Similar to the previous version: http://www.thingiverse.com/thing:701548, the design of Tinyboy 2 is going to be opened after shipping of the product, to encourage the adoption of 3D printing technology in schools.
Awards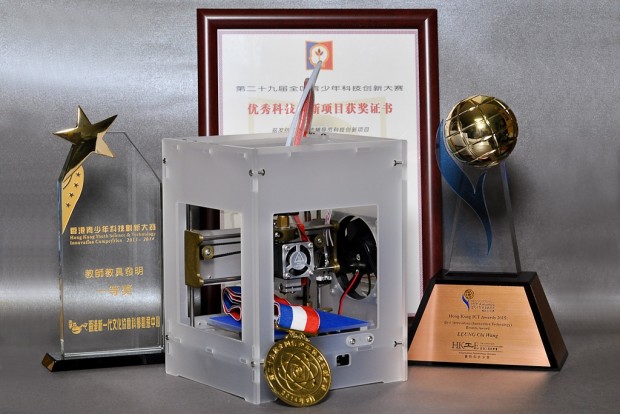 TinyBoy 3D Printer had received different awards over the years, including: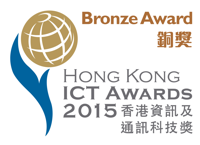 Best Innovation (Innovative Technology) Bronze Award
of Hong Kong ICT Awards 2015
First prize of Best Innovation Teaching tools
of 29th China Adolescents Science & Technology Innovation Contest, 2014
First prize of Best Innovation Teaching tools
of Hong Kong Youth Science & Technology Innovation Competition, 2014

Mention in

Timeline
Printings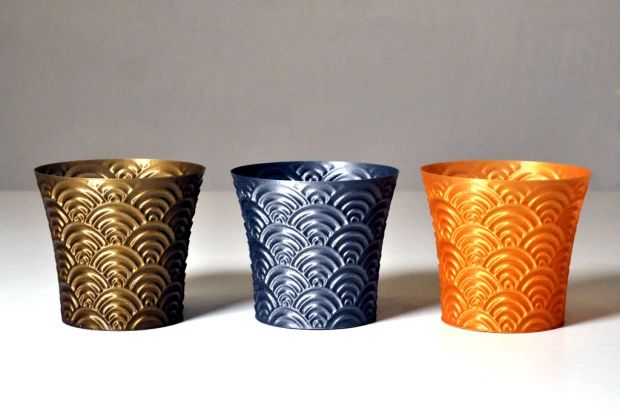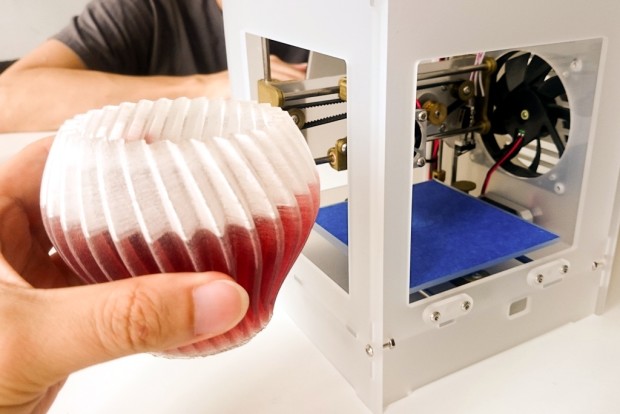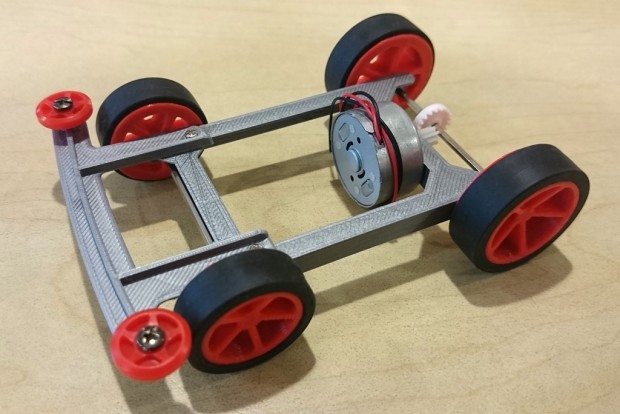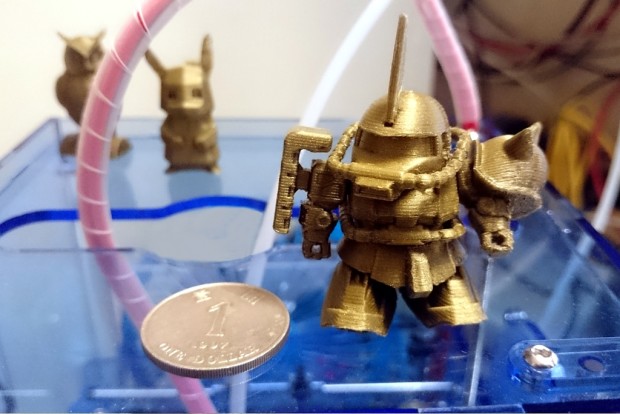 The Maker Movement is predicted by Chris Anderson and other leaders to be instrumental in bringing the 3rd Industrial Revolution into reality. We believe that having kids exposed to 3D printing technology is an important element in this process.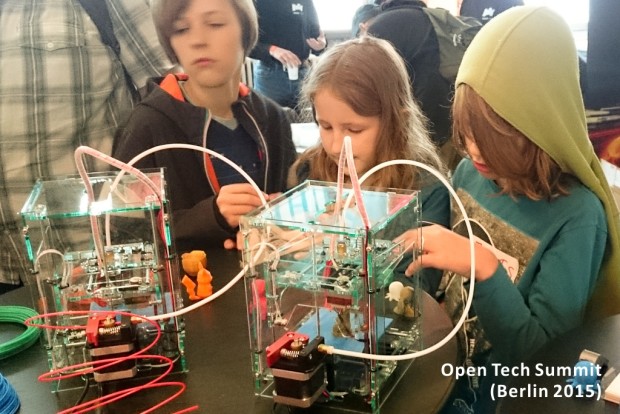 Tinyboy 2 decreases the barrier to bring 3D printing into formal and informal education settings. It is our dream that in the future when 3D printing will be widely used in space programmes, a staff of the programme will come to us and say that Tinyboy was his or her inspiration.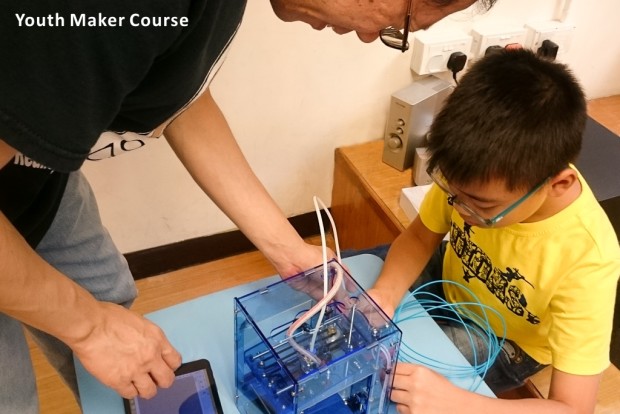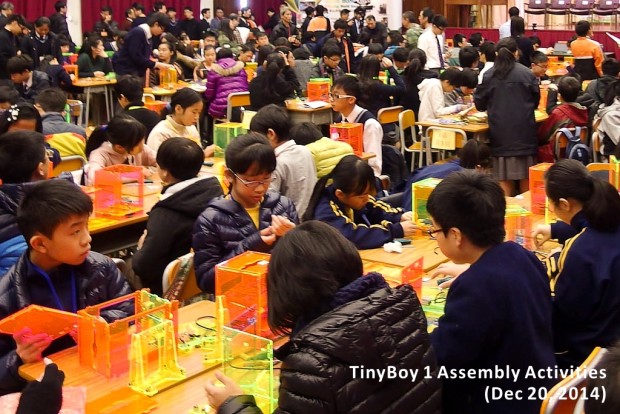 We Need You!!
To make assembling Tinyboy 2 easier, we reduce the number of parts by manufacturing using injection molding. This increase the initial manufacturing cost of Tinyboy 2.
While this campaign is under flexible funding, it is important for us to meet the goal and kickstart manufacturing with funding.
Other Ways You Can Help
If you don't need a 3D printer but would like to support us, you could be our $1 supporter or buy our $15 Tinyboy T-shirt.
Please use the sharing tools below to let everyone know about this project.
The Team


Makeomnia

is founded by the original TinyBoy design team, is focusing on the Technology education and promotion. It is one of the startups under

Hong Kong Cyberport Incubation Programme

.
The risk for Tinyboy 3D printer is low. The design and manufacturing process has gone through numerous upgrades and improvements for 4 years. We supplied hundreds of 3D printers to local education institutes and users. The design of the first version of our Tinyboy 3D printer is Open Sourced and a number of vendors mass produced the design with only minimal alterations. Many users are enjoying this affordable printer and amazed by the quality of the output.
Disclaimer
The TinyBoy 2 3D Printer (TinyBoy 2) is provided as is without any guarantees or warranty. In association with the product, Makeomnia Limited (The design team of TinyBoy 2) makes no warranties of any kind, either express or implied, including but not limited to warranties of merchantability, fitness for a particular purpose, of title, or of noninfringement of third party rights. Use of the product by a user is at the user's risk.